NOW AVAILABLE ON INDIEGOGO
High Speed Transfer,
One Touch Security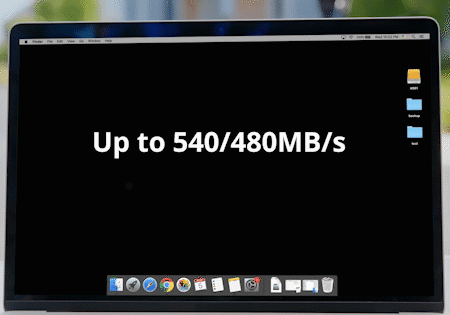 540MB/s Transfer Speed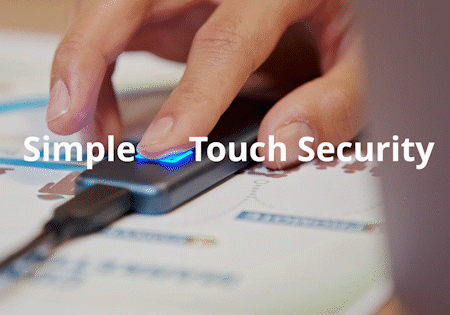 Fingerprint Security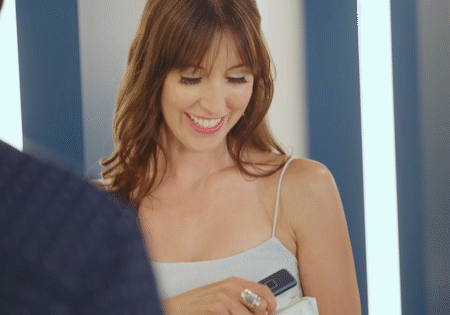 Compact Design
Simple Touch Security
Secure all your files with one simple touch using AES 256-bit encryption. With the capacity for 10 team members' fingerprints, collaborating on projects has never been easier. Unlock using fingerprint authentication or user-generated passwords.
540MB/s Lightning Fast Speeds
Transfer 10GB of data in just 10 seconds with the ultra fast speeds of the USB 3.1 Gen2 VAVA SSD Touch. Featuring read/write speeds of up to 540/480MB/s, it's 4.9x faster than standard hard disk drive (HDD).
LED Status Indicator
The VAVA SSD Touch features an LED light that glows when the device is in use. The light blinks blue during data transfer and red when an error occurs, so you know what your device is up to at a glance.
Strong and Shock Resistant
Unlike HDDs, the VAVA SSD Touch is free of any moving parts and is more resistant to shock. Constructed of strong zinc and aluminum alloy, the SSD Touch prevents any data loss from drops up to 4 feet (1.2 meters).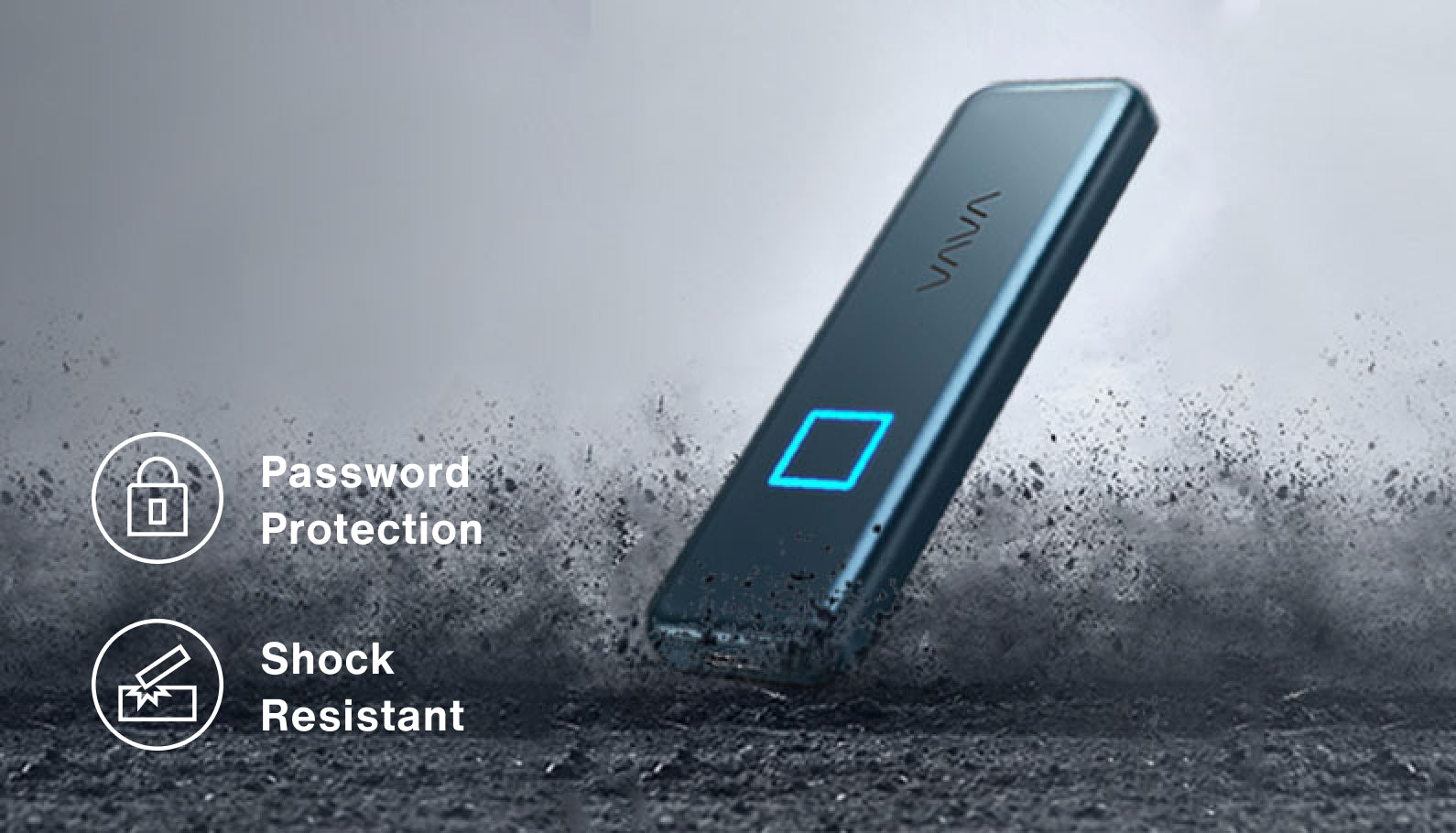 Light, Compact, and Sleek
Keep your data secure while looking sharp and sophisticated. The VAVA SSD Touch is stylish without sacrificing data capacity. With a high-quality finish and elegant design, it's as sleek as it is powerful.


For Your Unique Needs
Choose the SSD Touch that's perfect for your lifestyle and data needs. It currently comes in Cobalt Blue and Space Gray, and is available in capacities of 500GB, 1TB, and 2TB.
Trusted by Our Beta Users



PRODUCT SPECIFICATIONS
Texture
Aluminum alloy
Zinc alloy
Encryption Compatibility
Windows OS: Windows 7 or higher
Mac OS: Mac OS X 10.12 or higher
Android: Android KitKat (ver. 4.4) or higher
Performance
Read/write up to 540/480MB/s
Security
Password protection & Fingerprint recognition
 (optional)
AES Encryption
AES 256 bit hardware encryption
Connectivity
USB Type A-C

USB Type C-C
Indiegogo Price
$79.99 (500GB)
$129.99 (1TB)
$249.99 (2TB)
What's in the box
VAVA SSD Touch
 unit X1
USB Type C-C cable X1
USB Type C-A cable X1
Suede travel pouch X1
Gift box X1
Quick and Easy Set Up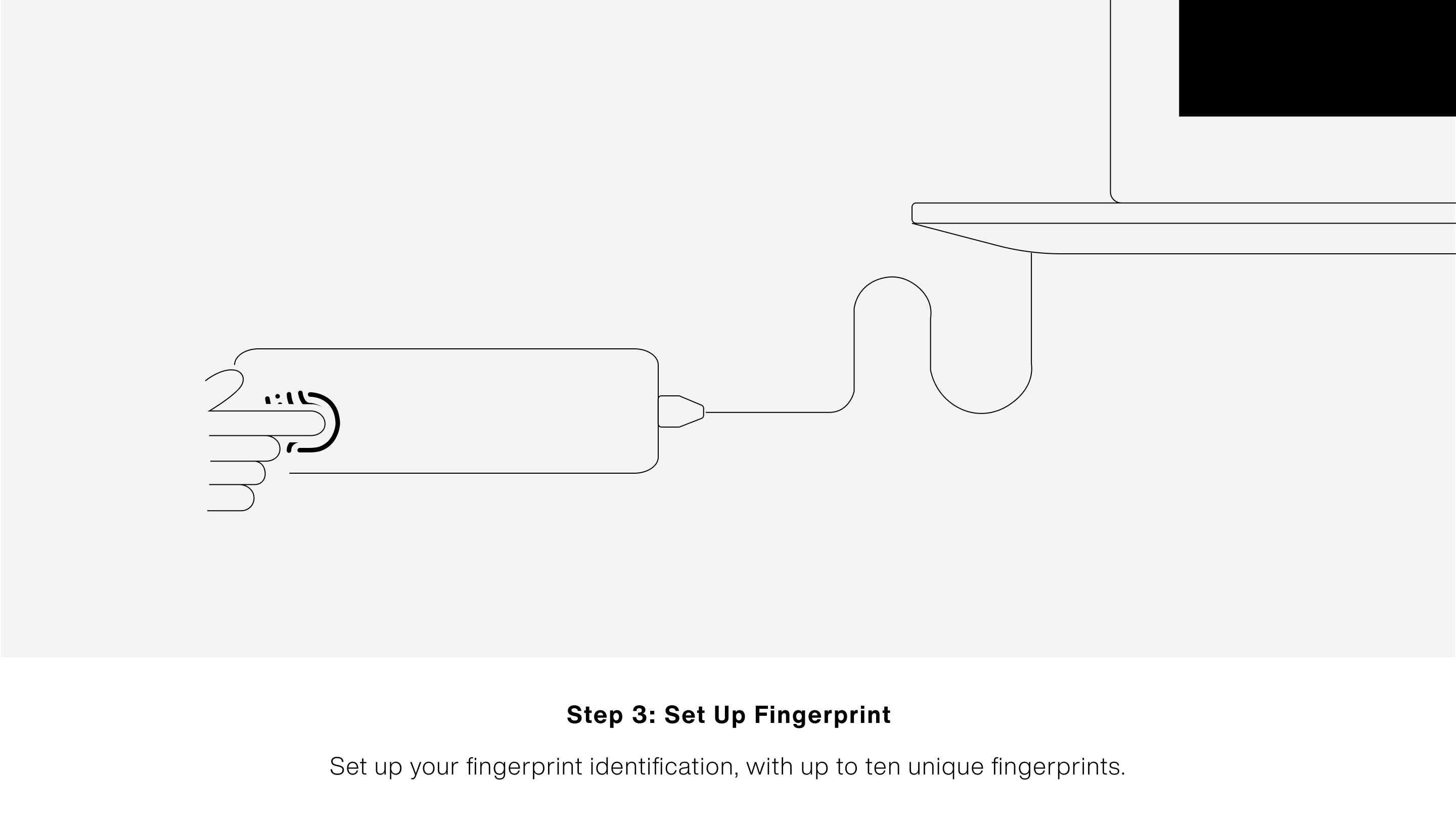 FAQs
Who is VAVA?
Established in 2015 in Fremont, California, U.S, VAVA believes in making life smart but simple. We started our journey with the VAVA Voom 21 Bluetooth Speaker, which was met with great success, and earned a Red Dot Design Award in 2016. We launched our signature product VAVA 4K Ultra Short Throw Laser Projector in 2018, and raised over $2M on Indiegogo. Since then, VAVA has been the best selling ultra short throw laser projector in the U.S. For more information about VAVA, please visit our official website - vava.com.
What kind of warranty are you offering?
Our SSD is covered by a 3-year warranty! We also offer a 12-month warranty extension to our Indiegogo backers. Reach out to contact@letsvava.com to extend your warranty!
When do you plan on shipping?
We will start shipping your SSDs in September 2020.
Which regions will the VAVA Portable SSD be available?
We will be shipping to the US, Japan, UK, and EU.
How do I extend my warranty?
Contact us @contact@letsvava.com and our customer support team will take care of this for you.
Who do I reach out to with more questions?
You can reach out to our team at contact@letsvava.com.
Do I have to enable Security mode?
No. It is highly recommended that you enable Security mode, but it is optional.
How many fingerprints can I register?
You can register up to 10 fingerprints.
What if it does not recognize my fingerprint, or fingerprint recognition takes too long?
Please clean the fingerprint sensor, and try again.
After I disabled the Security mode, the registered fingerprints disappeared.
The registered fingerprints will be deleted once you disable the Security mode.
The transfer speed is slower than 540MB/s.
The maximum transfer speed that can be achieved by the VAVA SSD Touch is 540MB/s on a PC that supports USB 3.1 Gen2 and UASP mode. However, transfer speeds may vary depending on the user's PC environment and the type of data being transferred.