Baby's Perfect Sleep Companion
Soothe and serenade your little ones into a blissful slumber.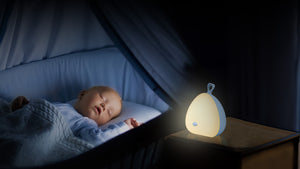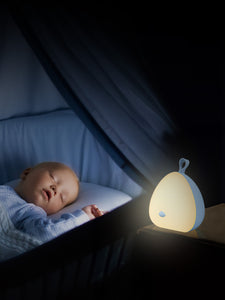 8 Built-in Lullabies, Inspired by Nature
Choose from melodies of wave, stream, rain, water drop, church bell, bird, cicada, and frog.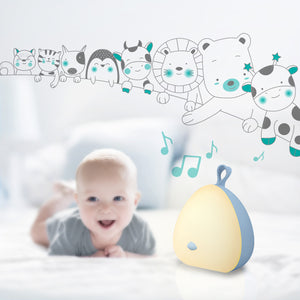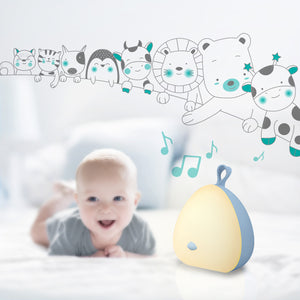 Easily Adjust Brightness with Touch Control
Delivers soft and dimmable night light perfect for sleep. Long press to adjust the brightness from 20% to 100%.
Made from Baby-Safe Materials
Experience the soft touch of our baby-safe, toy-grade night light - blending comfort and peace of mind.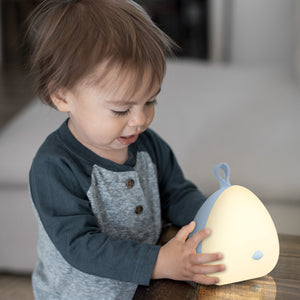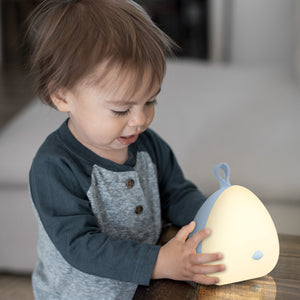 Long Lasting and Rechargeable Battery
Relish in the soft glow for up to 150 hours. Sleep mode automatically turns off the light and music after 30 minutes.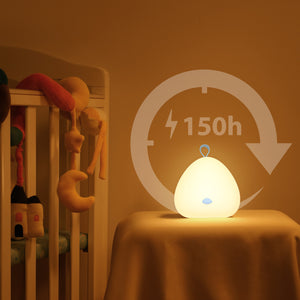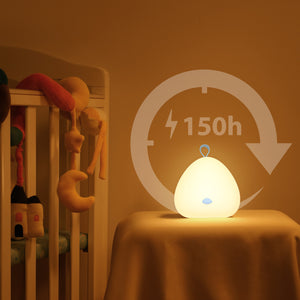 Portable and Travel-Friendly
Take the Peep-a-Light with you on the go. With a handy silicone handle, it can be hung up on baby cribs, strollers, diaper bags, and purses.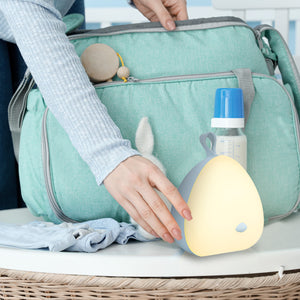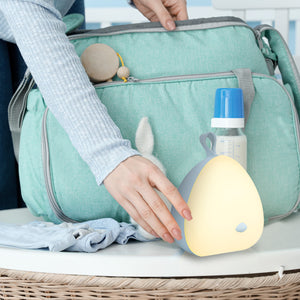 Specification
Material
ABS, PC and silicon
Color Temperature
3000K
Product Dimension
4.5"L x 3.4"W x 5.0"H
Decibel Level
40dB
Charging Type
USB Charging